Make plans to attempt our unique, challenging, family-friendly, clue-finding, puzzle-solving, riddle-deciphering, room-sized games!
Our escape games are "private"

which means your group or team will be the only one in our facility.
Try our team-building game

"Freedom for the Finger Puppets!!""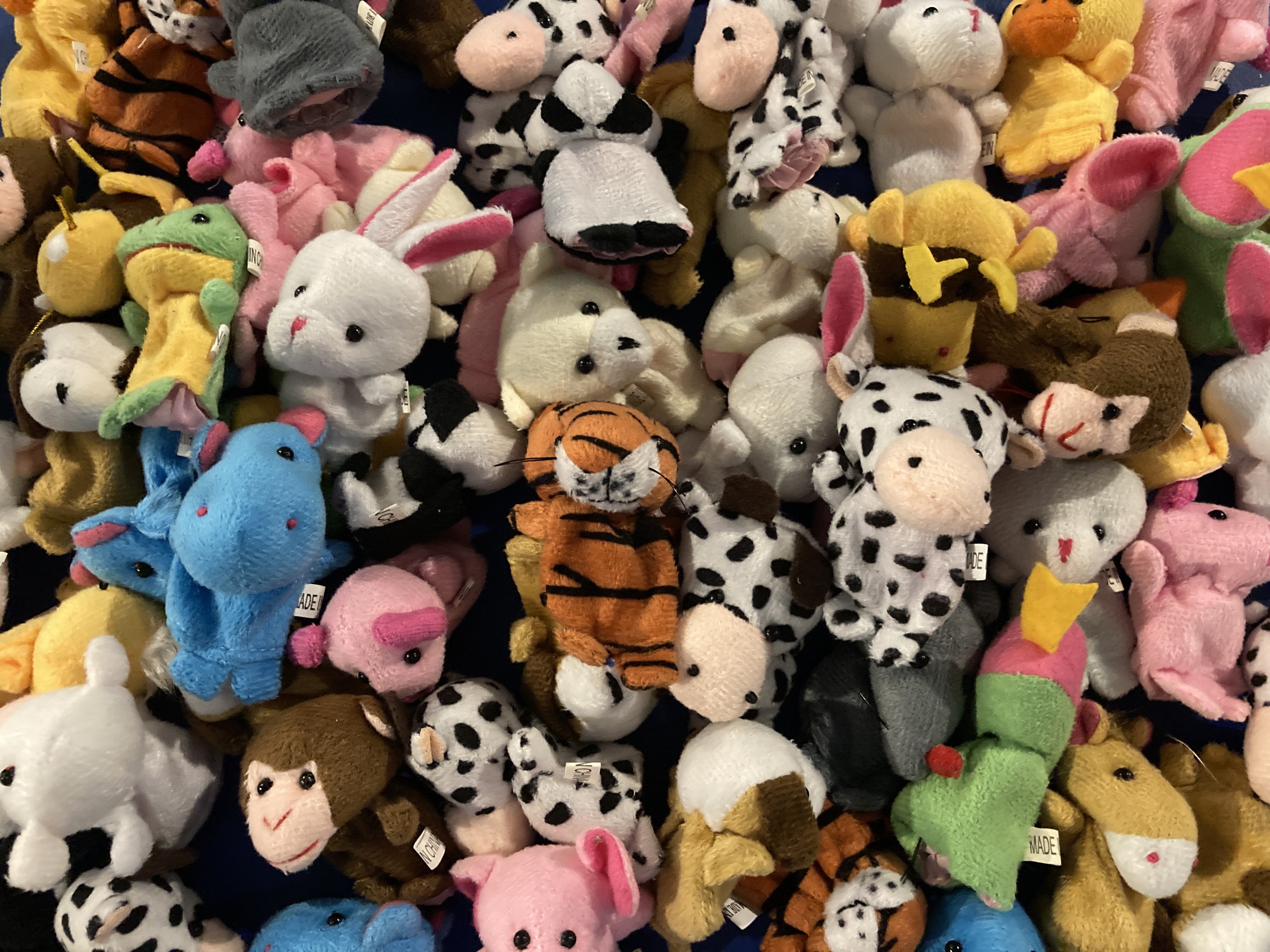 We built this game for a group of legislators in the SD State House to work on their communication skills. We're not sure it helped them too much, but they had a great time working together and laughing through the challenges to free the Finger Puppets! If you would like to bring a team of 6-14 people to have some fun together while working on your teamwork skills, give us a call or send us a message to learn more!
We will have this game available by reservation only from July 17-27.
This game is not eligible for online booking, so contact us soon if you are interested!
Attempt our most popular game

"Gamers Gold!"

Our clever Gamer has hidden a sweet stash of "gold" somewhere in her game room. You will have to work together as a team to beat all the levels of puzzles, gizmos, and gadgets in the style of a classic video game, before facing her "boss" level. Teams ranging in age from 8 to 86 have had fun racing the clock to find and unlock her "gold"! These rooms are designed to challenge adults so don't think they are just for kiddos. If a younger team (under 13) wants to attempt this room, at least one adult will need to accompany them. Warning: a laser grid in a fog filled room will have to be navigated "mission impossible" style in order to find "Gamer's Gold!" About 85% of teams successfully find and unlock the treasure. The current record time is 38m15s!
If you have attempted to unlock "Gamer's Gold" and would like to give it another try, we have a newly designed version of the game available! A couple of the favorite original challenges remain, but most of the puzzles and solutions have been redesigned. All new reservations will be playing "Gamer's Gold!" (version 1.7)
See available start times with the "book now" button!
Note: If you don't see a day/time that meets your needs, feel free to contact us!
If you are interested in a larger group event, please contact us!
**Available November - January!!** "

CO

(

adve

NT

)

AGIOUS

"

Atempt our Christmas themed game"CO(adveNT)AGIOUS"
Many experience a hyped up and highly-commercialized holiday season only to find themselves still longing for something more after the gifts are unwrapped, the parties are over, and their normal routines resume. Work together as a team to discover an ancient practice that, when truly understood can be quite contagious! Teams of 2-14 people will have to work together to decipher riddles, solve puzzles and unlock the gadgets of "CO(adveNT)AGIOUS" We have created two identical spaces for this game so two teams, of up to eight people each, will be able to race each other at the same time!! Families, friends, co-workers, classmates, church groups and teammates will have fun testing their teamwork skills while getting their fill of Christmas music and clues from this most wonderful time of the year! Team "Thomerson" holds the record of 22m38s using only four time bonuses. Will your team be the next to set a new record time?
See available start times with the "book now" button!
Note: If you don't see a day/time that meets your needs, feel free to contact us!
If you are interested in a larger group event, please contact us!
Purchase a gift certificate:
Redeem a gift certificate:
We are celebrating 22 years in downtown Mitchell with these ESCAPE ROOM Fundraisers!
Escape rooms are fun, challenging, memory-making adventures that have become popular in larger cities. They are like a timed obstacle course for your brain. You can enjoy two completely original games right here in Mitchell! You would have to drive for at least an hour and pay 2-3 times as much for similar "escape" experiences. Although the generic term "escape room" might stir up ideas of being trapped or handcuffed or being scary or spooky, our rooms are NOT! We have designed fun family-friendly, room-sized games that should be a good puzzle solving challenge for all ages.
Team up with family, friends, classmates, co-workers, or anyone to test your puzzle solving skills and see if you can unravel our paradox or find the hidden "gold" in less than an hour. You will need to work together as a team and act quickly if you hope to find the clues, solve the riddles, and piece together the puzzles. Book your escape today!
Booking is being handled online by clicking the button above.
If you prefer to book your escape in person, contact us for the details.
Custom dates and times may be available upon request.
We can host larger groups by splitting into teams and taking turns. While one team makes their attempt, the other teams can enjoy the use of our center filled with free-play video games, board games, game tables, musical instruments and more! We have hosted groups as large as 50 people. Feel free to contact us about the details!
With a few minor changes, our rooms can be a great team-building activity for offices and co-workers. Let us know that this is your goal and we can have a great experience ready for your group.
All funds raised will benefit that place for teens and will allow your team to help us continue to provide a fun place for area teens on the weekends!
If you have any questions, feel free to contact us!

**The opening of this room has been delayed but not cancelled!**
Curious minds will be challenged to work together as a team to discover clues, decipher messages, communicate in some very unique ways, and have a lot of fun as they attempt to understand the secrets of "ekzeteo" (EXIT AO) You have probably never heard your team mates laugh or communicate like they will during this game. Some unique suprises will keep you guessing and test your teamwork and communication skills as you all race together against the clock!
If you would like to be one of the first teams to give it a try, contact us to let us know you can't wait for "ekzeteo!"
Have you seen our portable Escape Games?

It could soon be possible for us to bring this challenging fun to you!
Teamwork, communication, and problem solving skills are all tested in these unique clue-finding, puzzle-solving, riddle-deciphering games. Teams will be able to race against each other using two identical games to compete for the best time and bragging rights. Multiple teams could compete for the overall best time at your location. If you are interested in benefitting from the team-building fun of an escape game at your location, contact us about creating a special event for you! It may be possible for us to customize the experience to better meet your needs or goals. Let's talk about it!
"The Portico Paradox"
**The Paradox was our first design and is no longer available!**

About 20% of teams successfully unlocked the paradox in 60 minutes or less.
The record time was 53m09s set by a team of four from Intervarsity in Huron, SD.